Business for Transformation (B4T)

Blessing Communities through Kingdom Business
"Christians in business will see profit as one of only several bottom lines; and they will work passionately for any kind of enterprise that serves the common good." – Tim Keller
The Opportunity
Countries closed or resistant to traditional missionaries are open to business development.
Business for transformation (B4T) creates businesses that bless
communities in four areas: spiritual, economic, social and environmental.
In post-communist Europe and in Central Asia, VMMissions is
helping Christian entrepreneurs launch businesses in hospitality,
education, information technology, and the building trades.
Our Approach
VMMissions owns a subsidiary LLC led by business leaders and cross-cultural workers experienced in B4T.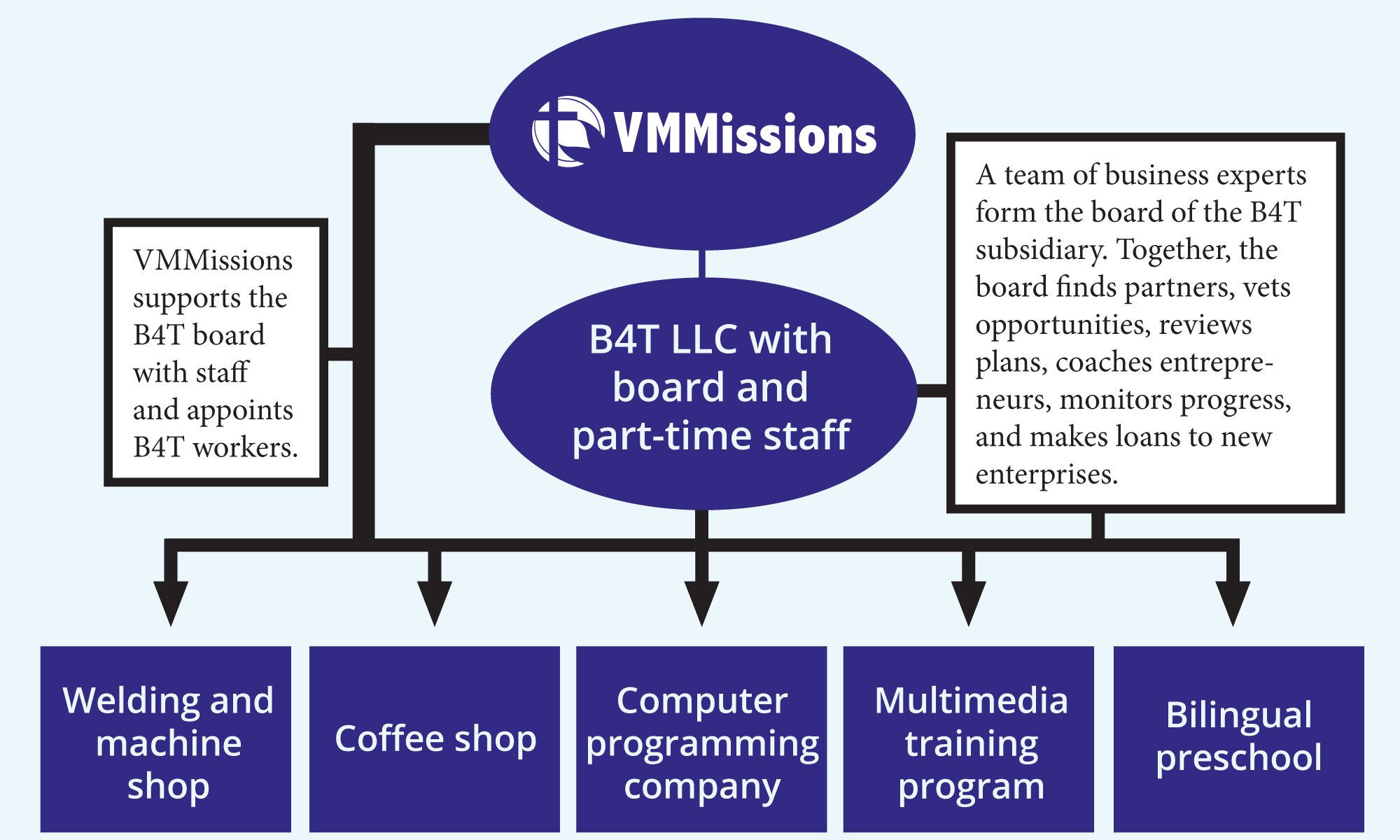 Lady Latte — Kosovo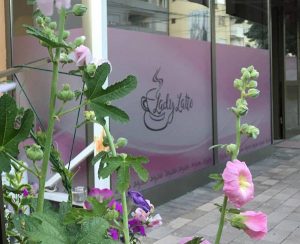 VMMissions workers launched a ladies-only coffee shop in 2017 to reach women who often lack a place to gather for fellowship since coffee shops in the Balkans are culturally the domain of men.
In 2020, ownership of Lady Latte was turned over to a local woman who continues to relate to the Christian founders. She has found meaning and purpose in running the shop during the challenges of the global pandemic.
She continues to serve 40-50 customers per day, many of whom come several times a week because they are hungry for a safe place to gather, especially in this time of isolation.
Business as Blessing — Asia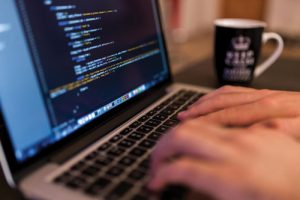 A Christian entrepreneur started a computer programming business in a Central Asian country in 2014. Since then, it has become a sustainable source of blessing in that community.
The business employs 20 staff at competitive salaries, allowing some of the brightest young adults to work in their home communities rather than leave for migrant work abroad.
It also provides profits for investing in other B4T projects, while releasing
donations for community needs like flood prevention, education scholarships, gifts to struggling families at holidays and medical needs.
Relationships developed with coworkers and their extended families at this and another Christian-run business in the area have led to at least 6 families coming to faith in Jesus Christ.
Education as Outreach – Middle East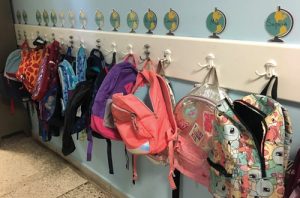 The tiny Christian community in this location faces opposition and even persecution. Public schools include indoctrination in the dominant religion.
With the help of VMMissions' B4T subsidiary, a team of Christian entrepreneurs opened a private bilingual preschool for local families in 2020. The curriculum is focused on building character consistent with a biblical worldview.
The preschool provides a strong education for the students and helps build natural relationships among co-workers and the families of the children enrolled. Currently, there are 32 students from both Christian and non-Christian families.
The vision is that this effort will grow to include multiple preschools and eventually an elementary school.
From Addict to Entrepreneur – Balkans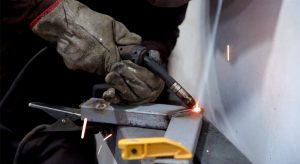 A local believer found new life through a Christian addiction recovery program.
Now he mentors others in recovery, including by training them in a trade like welding or tiling.
Our B4T initiative aims to help Christian entrepreneurs expand their capacity to engage in transformative business for the blessing of their communities.