The Walls Came Tumbling Down – Albania, 1991-present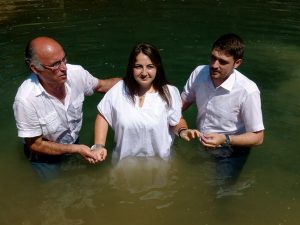 From 1944-1991, Albania was a communist dictatorship largely closed to the outside world.
When the government collapsed with the fall of the Soviet Union, VMMissions workers and Italian Mennonite partners brought humanitarian aid to the Albanian people.
An evangelistic event in the Albanian capital of Tirana led to mass baptisms, which the Albanian authorities welcomed.
Since 1991, VMMissions has helped establish the Guri I Themelit church;
agricultural and lending projects; the Joshua Center ministry to the Roma; and Lezha Academic Center, a K-12 school.
Welcoming Home the Prodigals – Harrisonburg, Virginia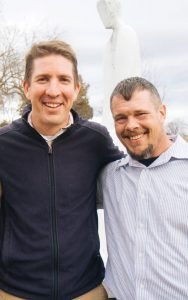 In the U.S., 7 million people are in jail or on parole — 1 out of 38 people.
VMMissions worker, Jason Wagner, is chaplain at Harrisonburg-Rockingham Regional Jail. He connects with inmates and with local pastors who help them reenter the community. "The church gets to welcome home the prodigals and share in the Father's joy."
One inmate, Nathan, had a powerful conversion experience in jail, which led to reading the entire Bible, writing his story, and being baptized. When released, he began working with Celebrate Recovery at a local church, where he leads 13 men in Christ-centered recovery.
Now, God is calling Nathan to minister to other inmates and is partnering with Jason and serving in a tranSend assignment. "I want to see transformation in this community."
Multiplying Disciples of Jesus Among the Isaan — Thailand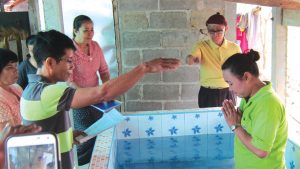 Twenty-five years ago, Anabaptist witness began among Buddhist rice farmers in a far corner of Thailand's Isaan region, near the borders of Laos and Cambodia.
Local people were discipled as leaders from the very beginning. What is now called Life Enrichment Church has multiplied into a network of 25 house churches.
Songkran, a second-generation believer, has moved with his family to a new unreached area along the Cambodia border.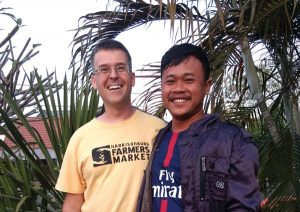 VMMissions supports missionaries who partner with local leaders like Songkran to share the gospel and form new house fellowships in rural Thailand.